Vintage Wares at Ferdinand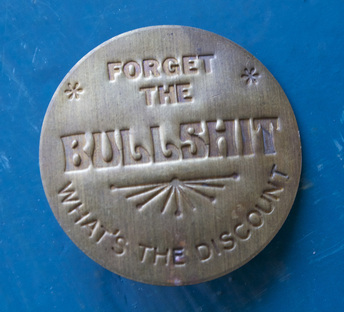 I love a flea market!

Ferdinand is the outlet for my treasure hunting. I am looking and gathering for every season all the time. I bring a carload to my storefront each week and move stuff around. Sometimes things sell immediately, sometimes items congregate into little families. Sometimes, I hide things away for later or turn them into something new. I buy and sell and surround myself with the things that I love.

One of the fun things about Ferdinand is that it is a shopping adventure. Sometimes I have a lot of vintage clothing, sometimes I find housewares, sometimes neither of these, sometimes BOTH! It depends on how busy I am and how much I can get out shopping, what I can find, and what sells. I keep my prices real low, so inventory changes quick!
And that's how I like it!

A few times a year I sell at Brimfield, the world's largest outdoor flea market. The rest of the time I collect and sell locally. So far, my vintage finds are not online - it's only at Ferdinand! Come see!


---